Côté Square – For those special moments
UPDATE COVID19: We offer new dining option; our chef suggests a seasonal menu with the Italian Suggestions served from Monday to Friday for lunch and dinner & the Côté Café Classics served in our restaurant, bar and terrace daily for lunch and dinner (noon to 2pm & from 7pm to 10pm).
We accept the CHF 100.- "Geneva Gift card" & the restôbar CHF 25.- voucher
From the 1st of October, a Côté Square gastronomic menu with autumn flavors will be back! Open from Tuesday to Friday for lunch and dinner, and on Monday evening and Saturday evening (closed: Saturday for lunch, Sunday for lunch and dinner and Monday for lunch).
*****
The Bristol Hotel Geneva restaurant offers sophisticated cuisine at attractive prices, Monday to Friday inclusive. Head Chef Bruno Marchal, specialises in the preparation of traditional but subtly re-invented recipes, and each dish is a true feast for the eye and the palate.
Some Italian specialities, adapted with finesse, are also on the menu.
Continuing his tradition of high-quality cuisine that combines the convivial, the elegant and an authenticity of flavour, Bruno Marchal was awarded 16/20 in the Gault & Millau Guide to Switzerland.
The restaurant will be closed from Friday 1  to Sunday 10 January 2021 inclusive. During these dates, the Côté Café cuisine is served from noon to 10pm.
Book a table for an exceptional culinary experience or by phone at +41 (0)22 716 57 58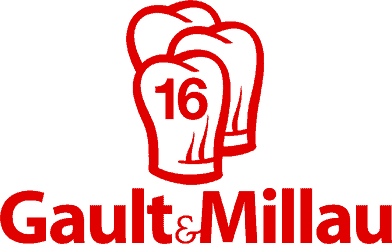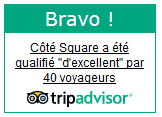 I invite you to discover my cuisine, which specialises in authentic flavours.
Bruno Marchal, Head chef