Close your eyes and soak up the serenity of the wellness center
Refresh yourself while taking a break in Switzerland at the Hôtel Bristol Geneva
Pad about in your soft bathrobe and slippers as you breathe in the subtle, spellbinding scent of an aromatic mist and marvel at the refinement of the Hôtel Bristol Geneva spa. Take some time out to enjoy the Finnish sauna or the organic sauna with plant aromas.
You enjoy a steam bath in the hammam before plunging into the jacuzzi with its warm, relaxing bubbles.
A healthy mind in a healthy body and you're looking to get back into shape: you succumb to the fitness room, equipped with the best equipment for muscle strengthening and cardio-training. Thanks to theelectrostimulation method, our coaches will help you to achieve your goals. In a 20-minute session, you can achieve the results of a 4-hour gym session. Fast and effective, this technique is ideal for staying active while enjoying your stay in Geneva.
Treat yourself to that long-awaited massage to knead away your stress and the pressures of life. Float away on a gentle bubble of serenity in the capable hands of one of our professional masseuses. You are in heaven and don't plan on coming down to earth any time soon.
Discover the brochure of the wellness centre in PDF format
Enjoy the benefits of the ananné brand for your facial care:
for its cosmetic products with exclusively plant-based active ingredients,
for its high efficiency on the biology of the skin,
for its rare fair trade and organic products,
for his Swiss origins.
ananné products guarantee high tolerance and are suitable for all skin types. They promote the natural regeneration of the skin, help it to regain a healthy balance and make it glow.
---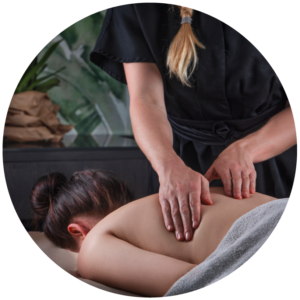 Special offer to seize!
Let yourself be tempted by this offer which includes an Anne facial and an essential oil massage (back or legs), for a total of 60 minutes at the special price of CHF 150. Come out of this treatment with a soft skin and a relaxed body. 
Reservation on our web page or by email indicating the time and date desired for the treatment(concierge@bristol.ch).
---
Opening hours
Wellness Center
Open every day from 8am to 11pm (the fitness room is accessible from 7.15am) - exceptionally closed on Tuesday 30th May for the whole day.
List of treatments
Hotel guests and external guests who book a treatment or an electrostimulation session can use the facilities free of charge before and after.
A fee of CHF 50.00 is charged to external guests who wish to use the facilities only.
Massage and fitness sessions
By appointment