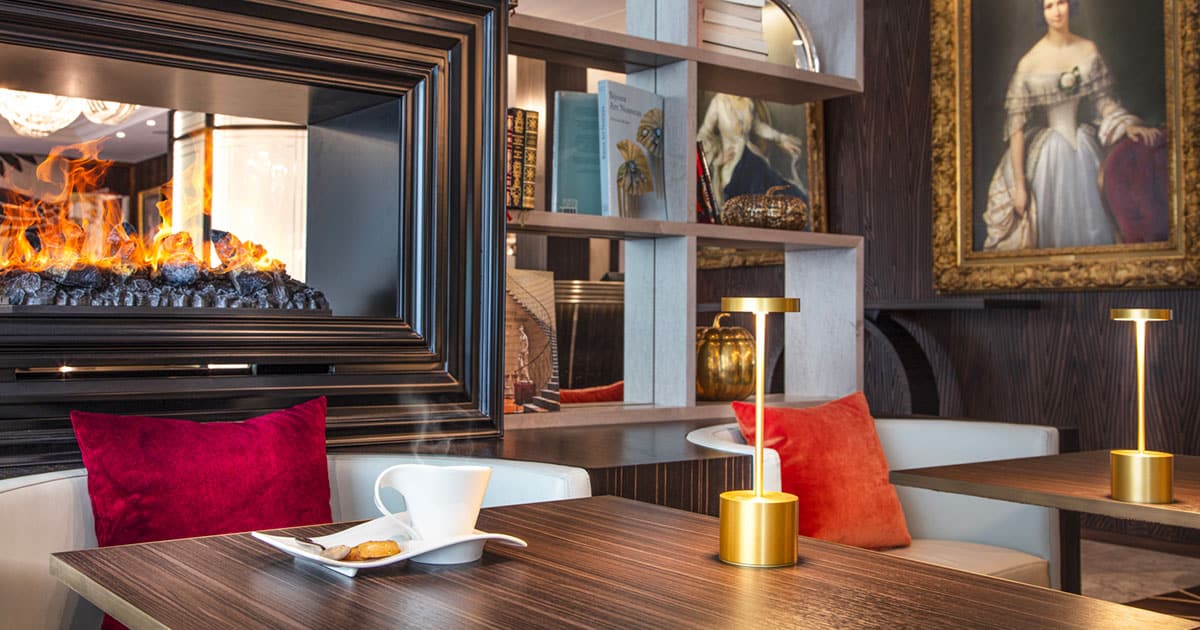 Feel inspired at the Hôtel Bristol Geneva
The Hôtel Bristol Geneva is an exceptional landmark in Geneva.
Built in 1851, the Hôtel Bristol Geneva is one of the most prestigious buildings on the Square du Mont-Blanc in Geneva. It has belonged to the de Jacquelot-du-Boisrouvray family since 1972. Renovated by decorator Annie Zéau yet steeped in history, it breathes charm and contemporary refinement.
Soak up the history and elegance of this haven of beauty: still in family hands, the HÔTEL BRISTOL GENEVA promises you a historic escape.
Taste the pleasures of healthy and creative cuisine, with one of the best gastronomic tables in Geneva " Côté Square ", referenced by Gault et Millau and Guide Michelin.
Enjoy moments of well-being in the treatment centre and SPA and relax in your room, in your space of comfort and elegance.
Finally, find yourself in the values of the BRISTOL GENEVA HOTEL, such as commitment from the heart and sustainability. The preservation of the planet is one of the family's main values and a major focus of its action. Discover the 1,000 ways in which the Hotel Bristol Geneva protects the environment.
The François-Xavier Bagnoud Association is the heart and soul of the Hôtel Bristol Geneva.
François-Xavier Bagnoud, son of the owner of the Hôtel Bristol Geneva, was a helicopter pilot who specialised in search & rescue, his passion and devotion. He lost his life at the age of 24 during a helicopter mission in Mali.
In 1989 his family and friends, led by his mother, Albina du Boisrouvray, founded the François-Xavier Bagnoud Association (FXB) to continue the aid and rescue missions he undertook and to carry on the generosity and compassion that guided his life.
Poverty, hunger, disease, stigmatisation and illiteracy form a vicious circle that is very difficult to break. To achieve this, FXB's premise is to restore the full range of human rights to its beneficiaries, because restoring any single right is simply not enough to lift communities out of their state of extreme poverty.
FXB works in the firm belief that the answer to the growing number of vulnerable children lies in working with families and communities in a holistic way to enable them to escape poverty in a lasting manner. This is why FXB runs integrated community development programmes that simultaneously improve the many facets of children's and adults' lives. Among other things they comprise health, nutrition, hygiene, education, protection of children's rights and economic strengthening of families to enable them to escape poverty in a lasting manner. FXB is active in a wide range of areas such as development, the fight against poverty and AIDS, health, nutrition, psychosocial support, social entrepreneurship, water and sanitation.
By staying at the Hôtel Bristol Geneva you are assisting FXB· in its work.
A unique experience
Enjoy with us a unique and personalized experience during your stay in Geneva. We will welcome you with passion, enthusiasm and generosity.